Centers for Disease Control and Prevention Director Rochelle Walensky said Friday there is a good chance that the U.S. will follow the "ice-pick"-shaped curve of South Africa's omicron surge of the COVID variant, but cautioned that it could roll through different parts of the country at various times, as previous waves have.
"I do think in places that we are seeing this really steep incline, that we may well see also a precipitous decline, but we're also a much bigger country than South Africa," Walensky said in a briefing with reporters.
"And so it may very well be that we see this ice-pick shape, but that is it travels across the country," she said.
As far as the rapid spread of coronavirus cases contributing to that decline, Walensky said there was not yet conclusive data to say for sure that people who recovered from omicron would be protected against reinfection. The CDC is setting up studies to find out more, Walensky said.
There is data to show that previous delta infections do not fully protect against omicron infections, but that lab studies have shown omicron infection may protect against future delta infections, she said.
"But we don't yet have data that has demonstrated, at least clinically, that omicron protects against omicron," Walensky said. "We are setting up studies to evaluate that, but we don't have that information quite yet."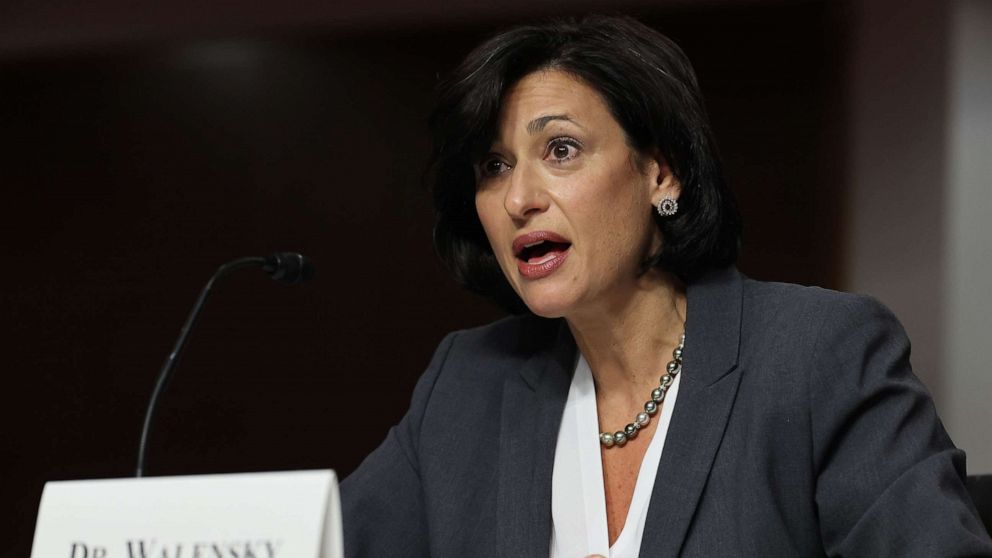 More briefings coming
And after weeks of confusion and criticism over the latest CDC guidelines on isolation, Walensky also acknowledged that running public health messaging in a pandemic is "hard" and she is "committed" to improving.
As part of the commitment, she said she would add regular press briefings to her schedule, where she will take questions from the press solo and directly — not an unusual practice, as many CDC directors have held regular briefings and the FDA currently does so, but one that was replaced during Walensky's tenure with her weekly appearances at White House briefings.
"This is hard and I am committed to continue to improve as we learn more about the science, and to communicate that with all of you," Walensky said.
"For the last year I've taken your questions in about 80, over 80 briefings since I took office and oftentimes multiple times a week. But I hear that you are interested in hearing from the CDC independently and we are eager to answer your questions and I will continue to engage with you. So I anticipate that this will be the first of many briefings and I very much look forward to them," she said.
Walensky said she began those briefings Friday because "we had heard clearly over the last week that there was interest in hearing from us independently."